Starkey Halo Made for iPhone Hearing Aids Review and Features
Halo: Made for iPhone
In April 2015, Starkey won an Edison Silver Award for their Halo Made for iPhone hearing aid. As one of the first hearing devices to connect to iPhones, Starkey made vast improvements in accessibility for people who are hard of hearing. The Halo hearing aid connects to the TruLink app, which allows wearers to stream phone calls, FaceTime, music, and other media directly from their iPhone (or other Apple devices) directly to their Halo hearing aids. This gives wearers a clear, direct channel of sound, without the use of an additional assistive listening device.
In fact, the TruLink app allows wearers to turn their iPhones into an assistive listening device, by utilizing the iPhone's microphone to amplify sound. Wearers simply activate the microphone and connect with the TruLink app, then place their iPhone near the source of sound they wish to amplify. With the iPhone, the TruLink app also geo-tags wearer preferences based on the locations they inhabit and makes automatic adjustments in the Halo when wearers return to that same space. This gives wearers a truly natural and seamless listening experience.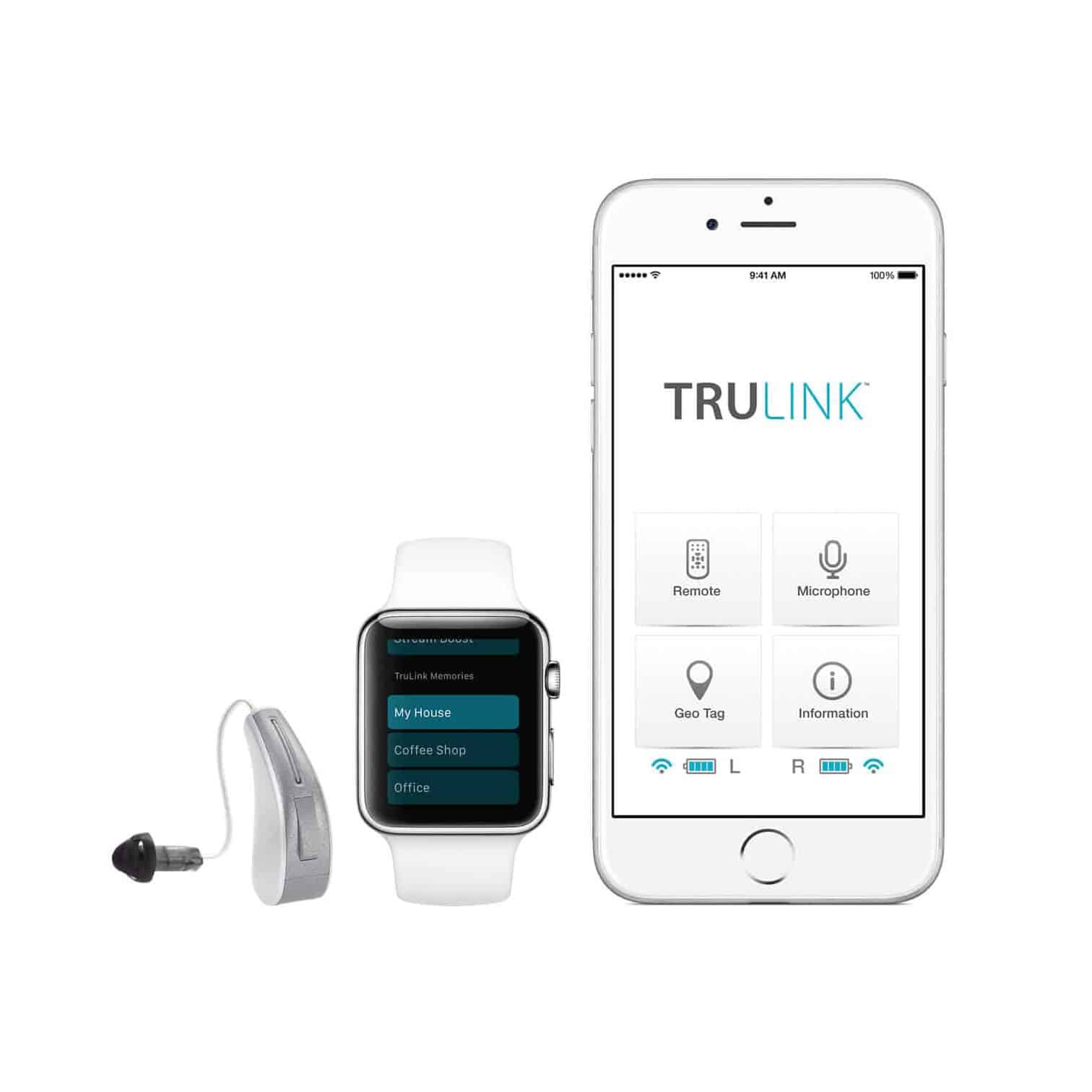 Features and Styles
Based on their research, Starkey has taken into account feedback provided from the experiences of their wearers. The Halo boasts simpler controls and adjustments which are controlled through the iPhone, faster processing, a more discreet design, and flexibility in challenging noise environments. With this new design, Starkey has improved sound quality against background noise with directional microphones, strengthened high-frequency audibility, and eliminated the distracting noises of feedback. The Halo has also improved on speech recognition. Coated in HydraShield, the Halo stands up against dust, water, and debris.
The Starkey Halo is available in receiver-in-canal and behind-the-ear styles, and treats mild to severe hearing loss. It is also now compatible with select Android phones.