Starkey Muse Hearing Aids
The newest addition to the Starkey family – the Muse – is touted as their "biggest technology breakthrough to date". This exciting new product is not a singular hearing aid but a family of devices which all integrate the company's new Synergy platform, the new operating system – Acuity OS, and drop-free 900sync wireless technology, all while coming in a variety of styles. Here is the scoop on the latest Made for Life features offered by Starkey's Muse.
---
Hear comfortably in all environments.
The Muse platform, Synergy, offers five times the processing power of previous platforms. This technology allows for an expanded dynamic range, and acuity in difficult listening environments which was previously unobtainable. The Acuity OS, advanced noise reduction technology and precise directional microphones work together to allow users to enjoy even the subtlest sounds in today's increasingly complex environments. The Muse's new features also gradually and automatically adjusts settings, giving your brain time to get used to new sounds – allowing your transition to a new aid smoother and more fluid.
Get wireless with SurfLink.
With SurfLink, Muse hearing aids connect your phone or Bluetooth device directly to your hearing aid. You can stream TV, music, and phone conversations. To make these connections, a SurfLink accessory is needed. There are multiple options to choose from – such as the SurfLink Remote, which can adjust volume and customize memory modes. The SurfLink Remote Microphone allows clearer 1:1 conversations in difficult listening environments. The powerful 900sync technology included in Muse aids improves wireless listening experiences for high wireless traffic environments and also for users with one-sided hearing loss.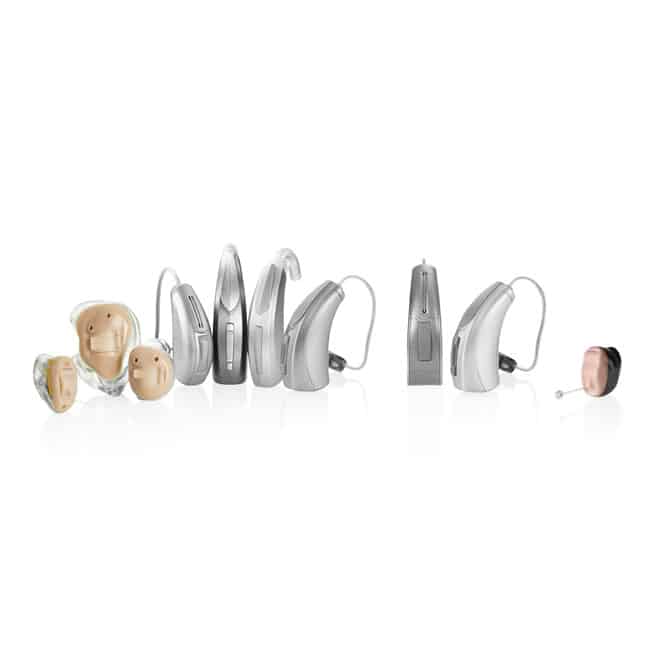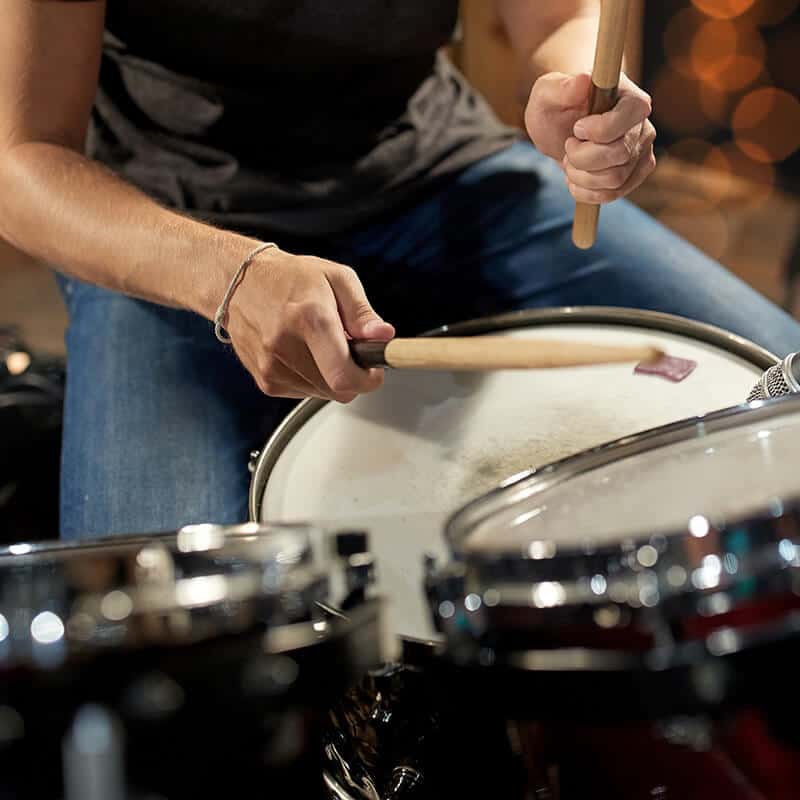 ---
Listen to music the way musicians do.
"Made for music lovers" – this hearing aid technology allows wearers to enjoy even the softest nuances in their favorite songs with dedicated music memory. With on-demand and automatic controls, this technology was developed with the help of professional musicians for an enhanced music listening experience – whether enjoying a live symphony or your favorite old record.
Make it your own!
Muse also offers multiple choices to completely fit your lifestyle and preferences. Patients can choose between three technology levels, multiple color schemes and seven styles including the super discreet Invisible-In-Canal option. Choose one of these or get all the Muse technology in a completely custom aid.
The Starkey Muse is a great family of products packed with advanced technology. Although these products offer great options for many patients, the Muse line may not be the perfect fit for every person. It is important to discuss all of your options with your audiologist to ensure your hearing aid is the perfect fit for you.