ReSound LiNX 3D - Made for iPhone Hearing Aids
Founded in 1943, the Danish manufacturer GN ReSound has been committed to helping people rediscover hearing. Leading up to the release of their LiNX 3D family of Made for iPhone hearing devices, ReSound has been shaping and challenging the research and technological advancements of hearing aid design and capabilities. ReSound introduced the first Wide Dynamic Range Compression sound processing technology as well as Digital Feedback Suppression, which was the first to eliminate the distracting sounds of feedback. Represented in 80 countries, ReSound incorporates research from around the world to create flexible and global solutions for hearing loss.
New Generation: ReSound LiNX 3D
Innovative, Global Hearing Solutions
With ReSound's LiNX 3D, you'll hear more than you ever thought possible. From following speech in noise to hearing all the subtle sounds in your listening environment, you will experience vibrant sound. With Surround Sound you'll have 360 degrees of sound and can focus on speech, even if you're not facing the person speaking. Along with Spatial Sense technology and Binaural Directionality, you'll enjoy clear and natural hearing like never before. Like ReSound's other Made for iPhone devices, the LiNX 3D also features effortless streaming, and full control of your devices using the ReSound Smart 3D app. You'll be able to discreetly change between programs and settings, hear the way you want to, and even locate your hearing devices if you've misplaced them.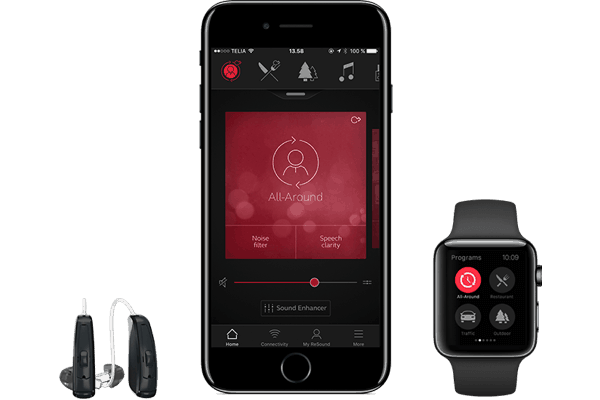 Wireless Connectivity
As a Made for iPhone hearing aid, the LiNX 3D connects wirelessly to the iPhone, which opens up a world of accessibility for wearers. Now, wearers have the ability to stream phone calls and FaceTime chats directly to their LiNX 3D hearing devices, cutting out any extraneous noise that may hinder conversations. Additionally, wearers have the ability to stream stereo sound for music and media from their iPads and iPod touch without the necessity of an extra assistive listening device. With geo-tagging capabilities, the LiNX 3D remembers wearers' preferred settings in different locations and automatically adjusts settings between different spaces for a seamless, simple listening experience.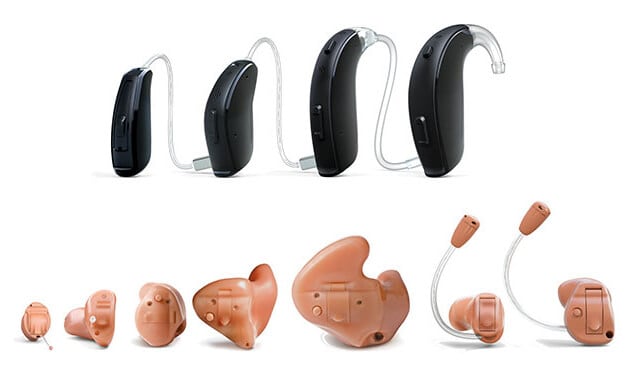 Smart and Adaptable
With wireless iPhone connection, the LiNX 3D does not require any extra accessories to adjust and control program settings and volume. Wearers use their iPhones to make any adjustments via the ReSound Smart App, adding a layer of discreteness to the LiNX 3D design. For especially difficult listening situations, the Live Listen feature utilizes the iPhone's microphone to pick up sounds wearers want to hear, which are then directly streamed to the LiNX 3D. The app also gives wearers a general system overview of their hearing aid function, from battery life to presets.
---
The LiNX 3D's construction is discreet and resilient, with the iSolate nanotech protective covering to defend the hearing aid's electronic components from dust, water, sweat, earwax, and the elements. The LiNX 3D also boasts a new ergonomic design, SureFit, which may be customized to wearers' ears for exceptional comfort. Available in many styles, such as invisible-in-canal, in-the-ear, receiver-in-canal, and behind-the-ear, the LiNX 3D treats a range of hearing loss from mild to profound. For people who suffer from tinnitus, the LiNX 3D includes a sound therapy feature with Nature Sounds to provide relief.